Shares of Regeneron Pharmaceuticals (REGN) opened up 4.5% this morning after reporting earnings. Now, they're down nearly 2%. What's going on?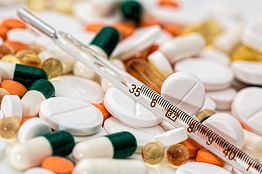 It's not the earnings themselves. Regeneron reported a profit of $4.17 a share, beating forecast for $3.13, on sales of $1.47 billion, ahead of estimates for $1.35 billion. Regeneron also raised its guidance.
So what's going on? Part of the problem appears to be the fact that Regeneron...
More