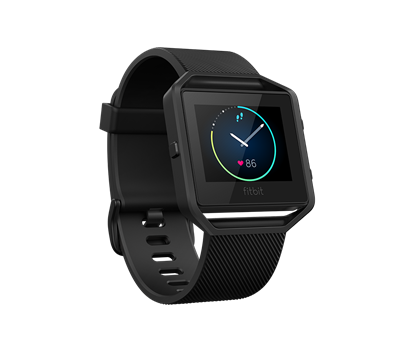 Fitbit (NYSE:FIT) is the world's leading tech wearables company and continues to grow at a rapid pace. Despite their industry standing, the company's stock price has sharply declined over the last year, down over 50% from its 52-week high of $45.25, due to concerns over growing competition and its future growth and profitability. I think the market's concerns over Fitbit's future are overblown and, with the stock close to its all-time lows, I recently bought it at what I thought was an attractive price with plans to hold for several years.
The Market Share Leader
Competition in the wearables space has heated up over the last several years with the arrival of the Apple (NASDAQ:AAPL) Watch, Xiaomi's Mi Band and many fitness tracking devices launched by smaller companies. Even with growing competition, Fitbit remained the dominant player with 24.5% of market share in the first quarter of 2016 . The closest competitors were Xiaomi, with 19% market share, and Apple, with 7.5% market share. It's important to note there are vast differences between the product mix offered by each of these companies.

Apple offers two products, the Watch, prices range from $549 to $1099, and the recently launched Watch Sport, prices range from $299 to $349 . Xiaomi's only fitness tracking device is the Mi Band, which is priced at $14.99 , and offers limited features compared to Fitbit and Apple.
Fitbit differentiates its product assortment from Apple and Xiaomi in several key ways, which should help it retain its market share. First, it currently offer 8 products, ranging from simple tracking devices to smartwatches. Fitbit's newer products provide continuous heart-rate monitoring, on-screen workouts, connected GPS, automatic sleep tracking, and more. It's newest product, Blaze, provides similar functionality to the Apple Watch, but costs $100 less and has a battery that lasts five days versus Apple Watch's 18 hours of life. Second, its products' prices range from $59.95 to $249.95, occupying a price niche between its two closest competitors. Finally, Fitbit is accessible on 200+ phones, including Android, iOS and Windows operating systems – more than any other fitness tracker on...
More