Mercedes-Benz unveiled the latest of its Maybach line: the Vision Mercedes-Maybach 6.
The gullwing 2+2 concept has a low, sleek hood, a massive touchscreen inside, and an all-electric powertrain. It's meant to show what a Mercedes-Benz car could look like, and do, in 10 or 15 years' time.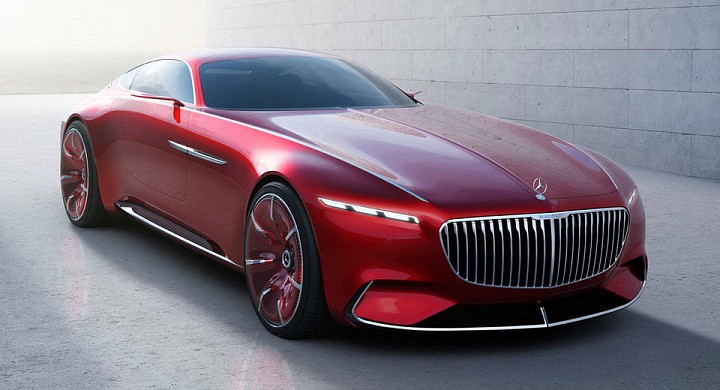 Named for its 6-meter length, the Mercedes-Maybach 6 is totally electric, with a massive battery pack located along the bottom of the car. The engine can achieve 750 horsepower; the car will hit 60 mph in less than four seconds. It has an automatic driving function, although Mercedes executives said it's meant to be driven.
The full article you can read here: