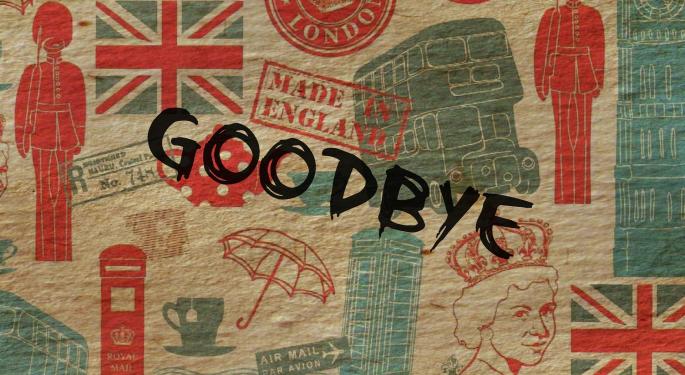 Japan-based Softbank Group Corp SFTBF 7.95% SFTBY 7.81% and UK-based ARM Holdings plc (ADR) ARMH 40.55% announced on Monday the two companies will merge. As part of the agreement, SoftBank will acquire ARM Holdings for the equivalent of $67.27 per ADR-traded share, or roughly $32 billion.
The agreement also marks the first major M&A deal since the British people voted to leave the European Union in late May. So the question investors are now asking is what role, if any, did the Brexit vote have on the deal.
According to Bloomberg News' Jeff McCracken, SoftBank may have only began to look at acquiring ARM Holdings after the vote took place. He added that ARM Holding is a high profiled company that wasn't necessarily shopping itself around for a sale.
Mark Thierfelder, a partner at a private equity firm called Dechert noted that foreign buyers of U.K. assets could be attracted to the immediate discount they now get given the national currency's plunge following the Brexit vote.
On the other hand, Thierfelder added that there is some uncertainty around the M&A deal given his general view that the Brexit outcome hurts the M&A landscape in Britain. He did point out that ARM has little to no operations inside the country, so this may prove to be a "proxy in the post Brexit world."
Did you like this article? Could it have been improved? Please email feedback@benzinga.com with the story link to let us know!
© 2016 Benzinga.com. Benzinga does not provide investment advice. All rights reserved.