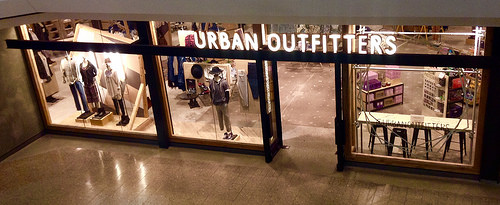 Earnings for retail giant Urban Outfitters (NASDAQ: URBN) fell short of analysts' expectations, despite seeing spikes in sales, for the first quarter. With revenue up 8% to $739 million the company missed the mark by about $40 million, with analysts predicting $758.2 million, according to Fortune. 
The company reported that Anthropologie, a women's brand falling under Urban Outfitters' umbrella, was part of the reason for the disappointing earnings. Net sales for the brand only reached $311.4 million, prompting shares to plummet Monday by 17%. 
With increasing competition from brands like H&M and Forever 21, Urban Outfitters is finding it difficult to cater to young women's current fashion needs, Fortune reported. By Monday afternoon, shares traded low at $40.72. 
For more business and financial news, click here.