It has not been a good year for former Bear trader "right person at the right time" with his subprime short, John Paulson who after getting slammed on Valeant, if not quite as badly as Ackman, moments ago saw a quarter of his investment in Mallinckrodt - where he is a top3 holder - wiped out, when Citron tweeted that "MNK has significantly more downside than Valeant" and is a far worse offender of the reimbursement system.
At these prices

https://twitter.com/search?q=%24MNK&src=ctag

has signif more downside than

https://twitter.com/search?q=%24VRX&src=ctag

-- far worse offender of the reimb sys - more to follow. VRX can't live in a vacuum

— Citron Research (@CitronResearch)

https://twitter.com/CitronResearch/status/663791443450839040
MNK stock immediately plunged nearly 25% following just this one tweet, with "more to follow"...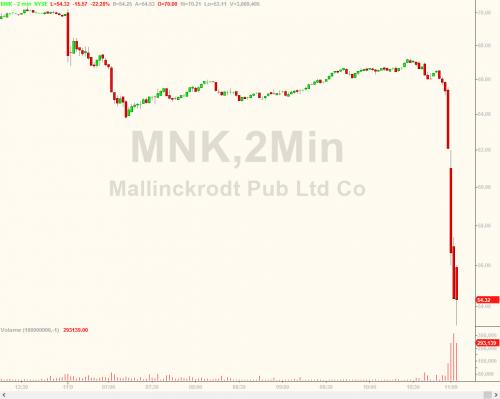 Dragging the stock to its lowest since 2014...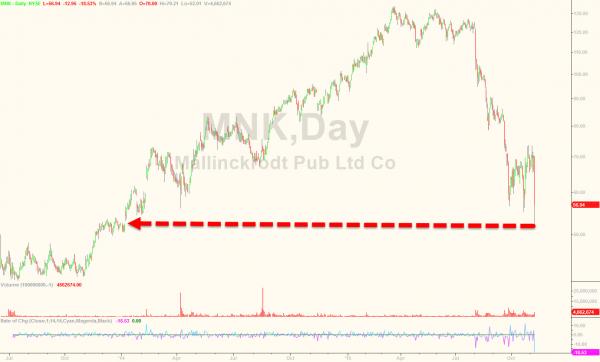 Pualson (and his 6.6 million shares of stock) may be hurting, but so are all these other top holders, many of whom will be quite angry with Andrew Left at this moment, who seems to have more sway with one tweet than people worth tens of billions with their meticulously structured investments.