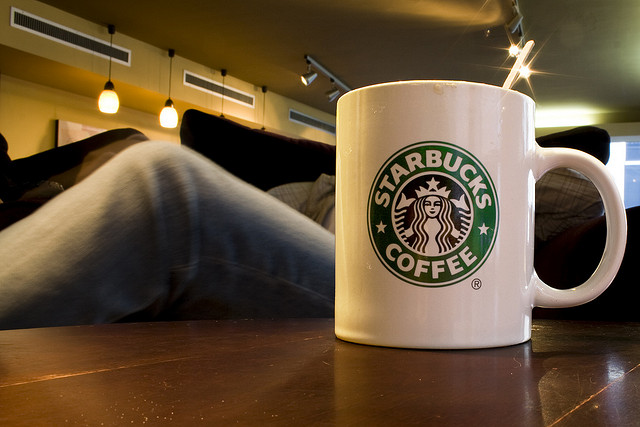 Starbucks' (NASDAQ: SBUX) music ventures did not end when the company discontinued selling CDs in stores. The world's largest coffee house is now teaming up with music steaming giant, Spotify, to create in-store playlists. According to USA Today, customers will be able to not only listen to, but also influence, the playlists using the Starbucks and Spotify apps with each store location having its own playlist.
The partnership will start in the summer for U.S. Starbucks locations and will follow with locations in Canada and the UK. According the USA Today, all Spotify customers can earn Starbucks reward points through the partnership and Starbucks' 150,000 U.S. employees will receive Spotify Premium subscriptions.
"Almost from the very beginning music has been a very significant part of the Starbucks experience," Starbucks CEO Howard Schultz reasons for creating the partnership.