Today's equity and crude market moves...
The Nikkei tells you all you need to know about hopes for more stimulus and Kuroda crushing dreams...
It all started exuberantly as Quarter-Start, and Month-Start flows were front-run on the heels of Japan open ramp and stimlus hopes from the lowest China pMI on record. But it appears the flows did not turn up and stocks slid. Once Europe closed the algos took over and lifted stock back into the green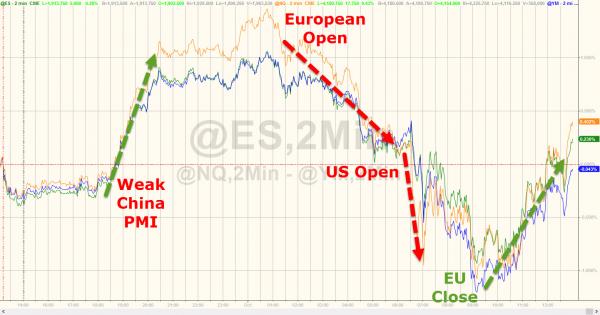 Stop-Run, Dump'n'Pump...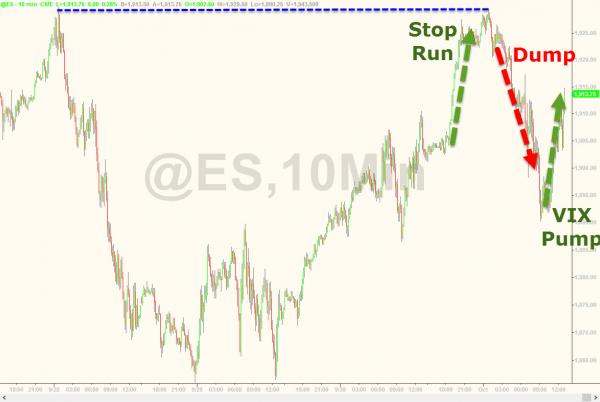 On the day, Trannies outperformed... and S&P went green by the close..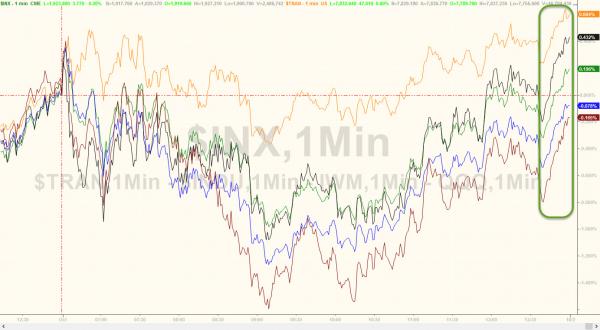 But since Friday, all indices remain red...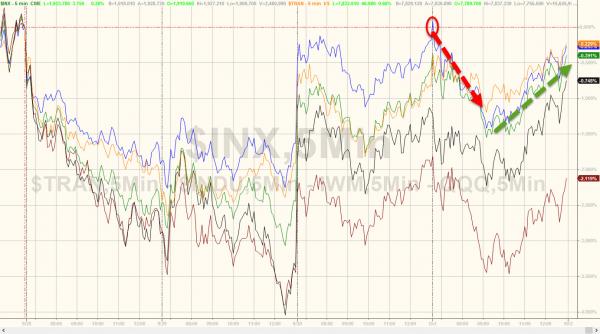 VIX was clubbed back below 23 to try and enforce a green close for the S&P 500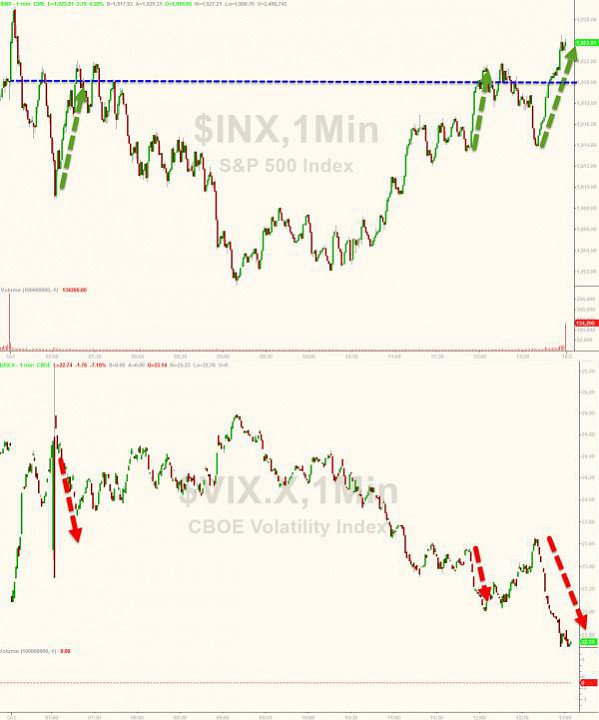 Stocks once again were the last to get the message...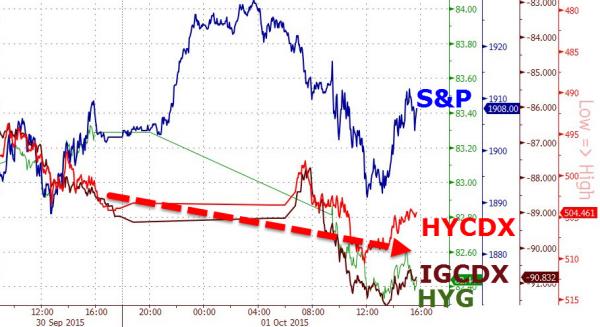 As HYG - the HY Bond ETF - resumed its carnage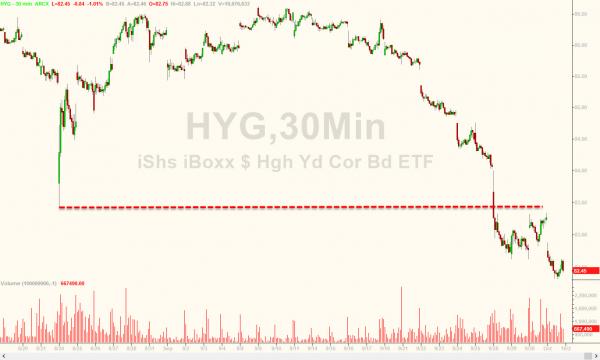 Another day, another stair-step lower in Treasury yields -
The USD Index broke the recent pattern on the first week of Q4...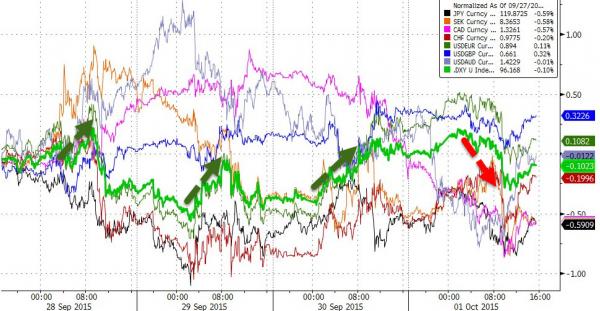 Commodities were very sketchy today with copper and even more so crude surging and purging...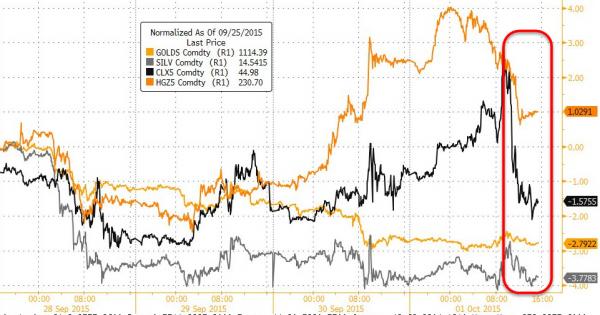 Crude continues its crazy algos moves...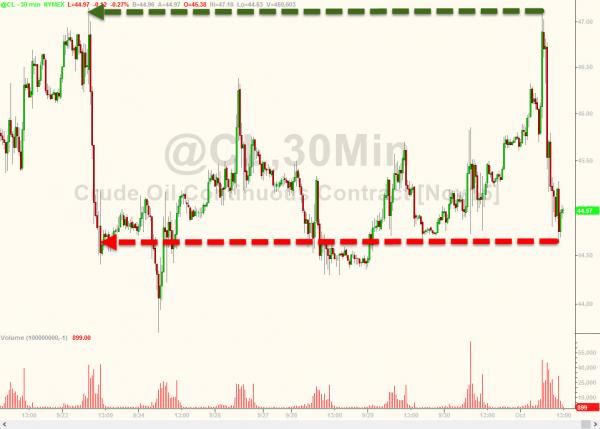 Oil Vol and prices remain decoupled...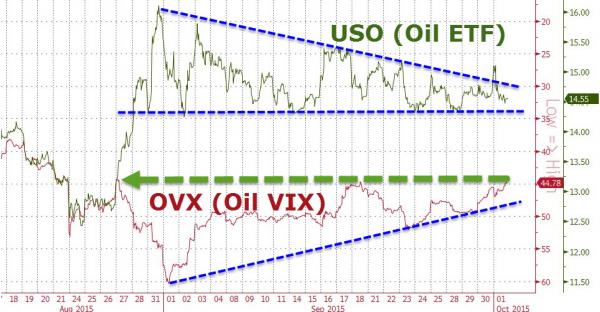 Charts: Bloomberg