Microvision - MVIS - sell on the news. MVIS beat on revenue +52.5%

Oclaro - OCLR - tumbled after a weak report. Optical network stocks are on sale.
FireEye - FEYE - was pressured as the sector is out of favor. Deep value.
Applied Optoelectronics - AAOI - rallied but gave back some of the gains by end of day.
TEVA tumbled a massive 20%. Weak results. Weak outlook. Copaxone pressure is now higher than thought: 50%. What do value investors do next? Great entry price at $10/share or is it a value trap?
$TEVA
, TEVA PHARMACEUTICAL-SP ADR / H1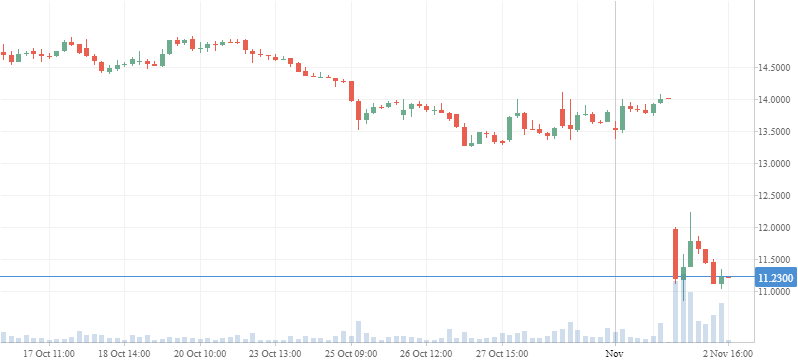 Remember: Valeant - VRX - reports next week.
GE broke below $20. :(
INTEL - INTC - continues to melt up towards $50. Get ready to lock in profits.
Time Warner - TWX - is down on doubts of a deal. Deal will likely go through.
Qualcomm - QCOM - had a very strong quarter. Accumulate.
Under Armor - UA. PT $10. Avoid.