Statistics Canada announced that last week's disappointing jobs data was erroneous, a product of human error during the data processing stage. The original report of only 200 additional jobs added to July, was revised and released today to show 41.7K jobs added. The original forecast was for about 20K, so the correction was expected to be higher. But this correction swings the data from missing forecast by about 20K, to beating forecasts by about 20K - quite dramatic.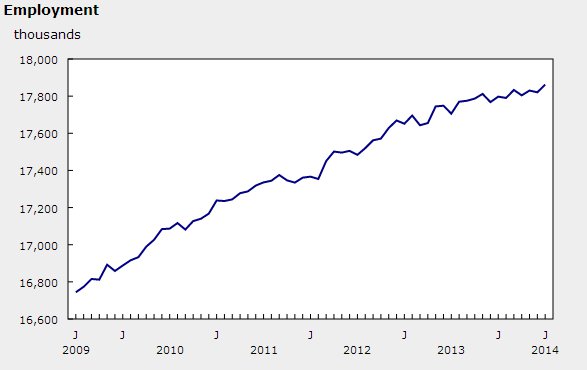 (source: statcan)
Here are some of the revisions:
- Full time employment revised to 18.1K from -59.7K. This is the biggest variation and the main source of the huge swing in this correction.
- Part-time employment revised to +59.9K from +60.0K. Nothing much here.
- Private employment revised to +54.6K from +26.3K. Double the original print!
- Public employment revised to +24.2K from +3.2K. How did Statcan miss it by this much?
- Self employment revised to -37K from -29K. 
The unemployment rate did not need a correction, staying at 7.0%, which was down from the 7.1% in June.
USD/CAD was already forming a double top ahead of the actual release of the corrections, as traders knew this was going to be a positive revision, just not a night-to-day swing. 
USD/CAD 4H Chart 8/15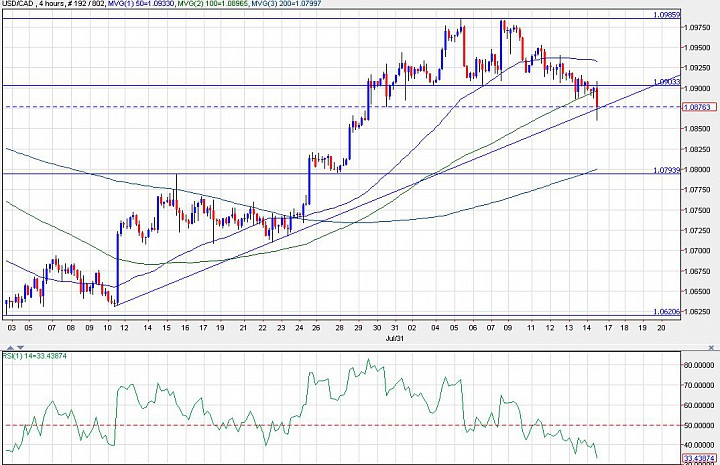 (click to enlarge)
The loonie strengthened sharply after the positive jobs data revision. USD/CAD slid further from the double top, breaking below a rising trendline that comesup from the mid-July lows.
The next support could be in the 1.0790-1.08 area, which contains a support/resistance pivot, and the 200-period SMA in the 4H chart.

Bullish outlook: Now, a failure to really close below the rising support followed by a rally back above the 1.0935 could signal bullish continuation. It should be noted that USD/CAD was already bullish before the erroneous and disappointing jobs data last week, so we should not expect this revision to reverse the uptrend since mid-July, but rather to guide it into consolidation, with a bullish outlook due to the prevailing uptrend.