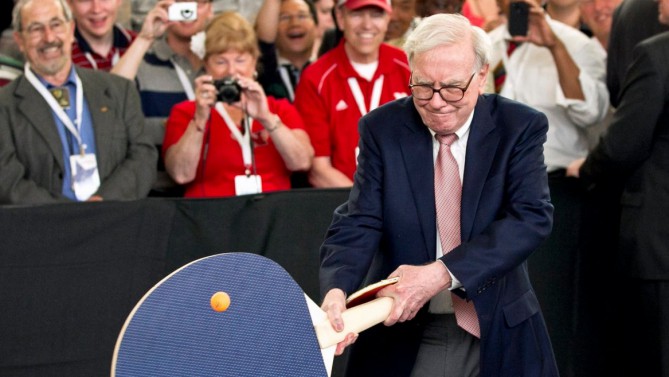 Berkshire Hathaway's stock trades in two classes on the New York Stock Exchange: Class A (BRK-A) and Class B (BRK-B).
When Buffett took over the company in 1964, there was just one class of shares: Class A. Back then, the share price was around $19.
As the price of Berkshire's A-share ballooned, Buffett had said he was content with its highly-valued, single-class of stock and vowed never to let it split, as he sought to attract long-term investors that were not worried about day-to-day fluctuations.
"I don't want anybody buying Berkshire thinking that they can make a lot of money fast," Warren Buffett told Alice Schroeder in her biography The Snowball.
The decision to issue lower-priced shares
However, by 1995 Class A shares had risen over $22,000 per share, creating market...
More