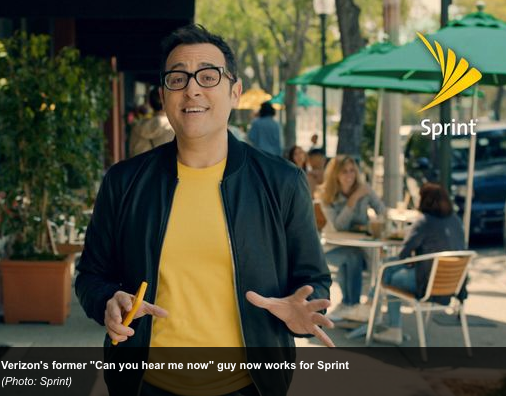 In the commercial with the "Can you hear me now" guy from Verizon (VZ), Sprint (S) makes the statement that he switched since the network reliability was within 1% of Verizon. Well it turns out that RootMetrics still doesn't see the nationwide network of Sprint anywhere close to Verizon or AT&T (T). The key being that reliability is only one of the measurements for a network that more importantly includes speed, data, call, and text. A reliable network isn't the same as a fast network. 
In key Metro Areas that is the measurement that matters to most users that rarely leave that area, Sprint still fails to score very well. The 1H16 score only shows Sprint having the best network in 6 metro areas with only Las Vegas having the sole lead.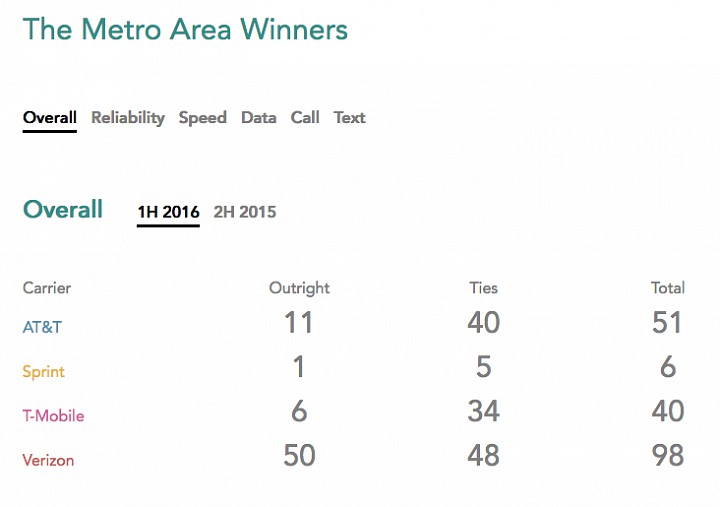 The 2H15 score had the same 6. The real winner appears T-Mobile that went from only 17 metros with ties for the top network to 6 with the best and 34 with a tie.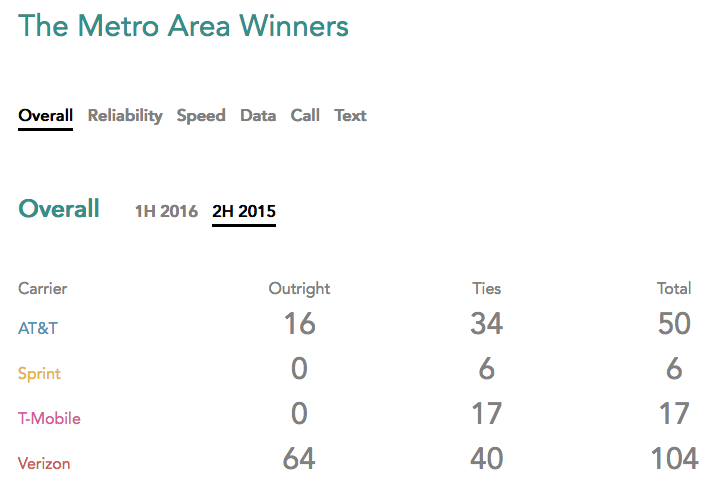 So the Sprint network might be getting better, but the RootMetrics report doesn't show enough progress to make Sprint a buy. 
Disclosure: No position