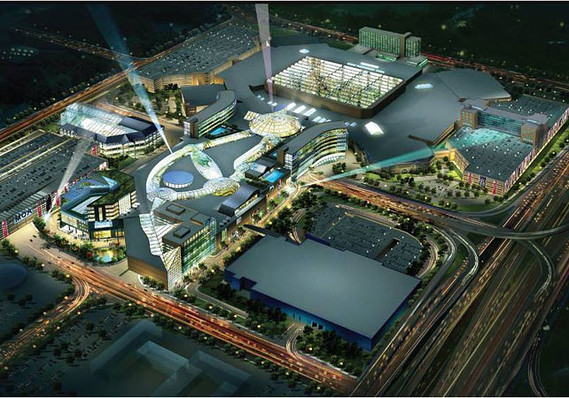 Last week, big box retailers such as Macy's M, +0.16% and Nordstrom JWN, +0.65% reported weak results and both stocks came crashing down, inflicting damage on the retail sector and equity markets in general. I contend that what is happening to these companies is not a result of a weakening economy. Rather, it is due to a secular change — a paradigm shift — in consumer behavior and retail commerce. Investors fail to recognize this at their own peril.
What is most remarkable, in this shift, is the decline of traditional shopping, over the past fear years, at malls across the country. I refer to this phenomenon, with no sense of hyperbole, as "The Death of the American Mall." Recently I discussed this theory and its consequences for investors on WSJ Podcasts and Bloomberg Radio, but wanted to put my thoughts in writing for our MarketWatch readers.
Do you remember the classic movie "Fast Times at Ridgemont High"? It was a story which revolved around teenagers working and hanging out in a mall. I grew up in the 1960s, went to high school in the 1970s and graduated from college in 1982. During those years, malls in the United States were a destination for teens, tweens and young adults. You would go there to get the latest record release (those were vinyl disks which played music on a turntable), shop, grab a meal, see a flick or just hang out with friends. It was also a great place to get a job.
Over 30 years after the release of that iconic movie in 1982, the popularity of large shopping malls is now in decline, and racing toward demise. In 2015, this fact has become increasingly apparent to many consumers, retailers, mall operators and investors. So what is killing the American malls? It is a result of several economic and societal issues. Here are some of causal factors which support my opinion:
Going to the mall as a...
More