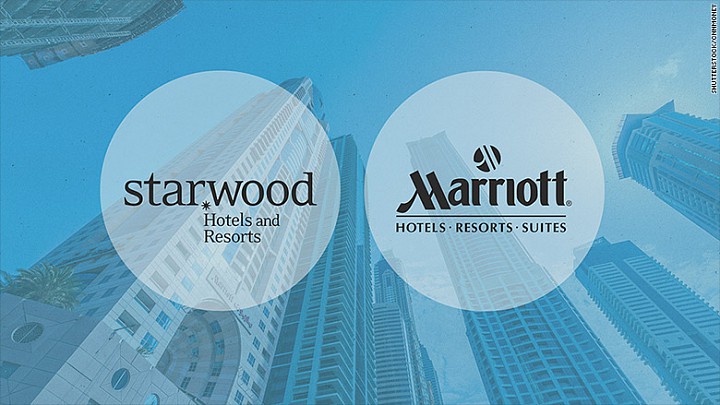 Marriott International Inc will acquire Starwood Hotels & Resorts Worldwide Inc for $12.2 billion forming the world's largest hotel chain with top brands including Sheraton, Ritz Carlton and the Autograph Collection.
The newly formed firm will have over 5,500 hotels with 1.1 million rooms worldwide, opening Marriott up to other markets such as Europe, Latin America and Asia. The deal gives Marriott a better chance to compete with Airbnb, an apartment sharing startups.
Airbnb is expected to take more market share from the hotel business as it continues to sign up more and more homeowners.
Arne Sorenson, Marriott Chief Executive, said "Our success has been driven by our ability to anticipate markets shifts and meet those changes head on."