Starbucks stock is facing headwinds on growth concerns.
Starbucks continues to generate healthy economic profits.
Analysts price target indicates more than 17% upside in stock price.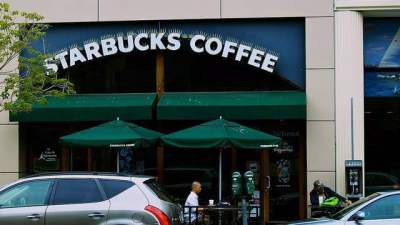 Yesterday, on August 29th, the Seattle based US coffee chain house, Starbucks (NSDQ:SBUX), opened its first store in Trinidad and Tobago, its 74th international market. Starbucks is under pressure to find new markets to continue its revenue growth, as same store sales growth, mainly in US, have slowed down. For any growth stock, the most important factor which determines the stock price is the growth potential. And any perceived slowdown could spell trouble for the stock.
The same happened with Starbucks stock, which was down 4.5%, after the company posted a good second quarter earnings, but showed a slowdown in US same store sales. Starbucks stock has since recovered most of its losses. While there might be some growth concerns, the long term growth story is still good with China playing a key part. More than half of the new stores in next few quarters will be outside the US, mainly in China/APAC. This region has shown healthy growth in the latest quarter. Here are three reasons why Starbucks stock still remains a buy.
Starbucks Profits Are Healthy
Starbucks has managed to grow its profits over the last five years while maintaining healthy margins. Net income has grown from $940 million in 2010 to $2.76 billion in 2016, a CAGR of 24%. Starbucks operating margin(ttm) currently stands at a healthy 19% while net margin is at 13%. In the latest quarter, while revenue saw a slight slowdown...
More