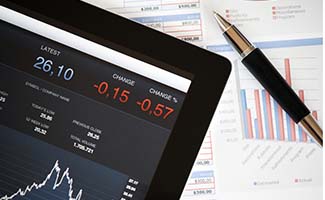 Lexmark International Inc.
is expected to report first-quarter 2016 results on Apr 26. Last quarter, the company posted a negative earnings surprise of 1.69%. Let us see how things are shaping up for this announcement.
Factors to Consider
Lexmark's fourth-quarter 2015 results failed to make a mark as the bottom line missed the Zacks Consensus Estimate while the top line was almost in line. Also, revenues decreased on a year-over-year basis, primarily due to lower Inkjet Exit revenues and the impact of foreign currency fluctuations. Lower revenues from imaging and software solutions also impacted overall results during the quarter.
Nonetheless, synergies from the recent acquisitions (Kofax and Readsoft) and renewed focus on the software space could set it back on the growth path. Moreover, the Inkjet exit, software prospects and the managed printing services (MPS) approach are positives that will drive shares in the long term.
Additionally, the company recently agreed to be acquired by a consortium led by Apex Technology Co., Ltd. and PAG Asia Capital. Legend Capital...
More