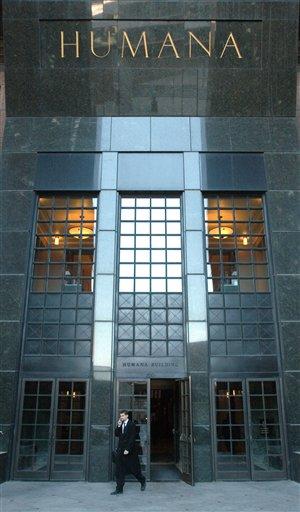 Humana Inc. on Wednesday reported its profit tumbled 46% in the first quarter of the year, hurt by costs related to the Aetna Inc. merger and a rise in a key measure of the company's medical costs.
Still, results for the health insurer, which in July agreed to be acquired by rival Aetna, topped expectations.
The insurer reported a first-quarter profit of $234 million, or $1.56 a share, down from $430 million, or $2.82 a share, a year earlier. The company said transaction and integration costs related to the Aetna merger dented earnings by 21 cents a share.
Excluding costs stemming from the Aetna merger, among other items, quarterly earnings fell to $1.86 a share from $2.58 a year earlier, above the company's estimate for $1.80 a share. Revenue edged down 0.2% to $13.8 billion, just above analysts' projection for $13.76 billion in revenue, according to Thomson Reuters.
Humana reaffirmed its 2016 guidance for adjusted earnings of $8.85 a share.
Shares in the company, inactive premarket, have risen 4.9% over the past three months.