Jobless claims came in at 329K for the most recent week, which was worse than the 305K in the previous week, and missed disappointed forecasts of about 309K.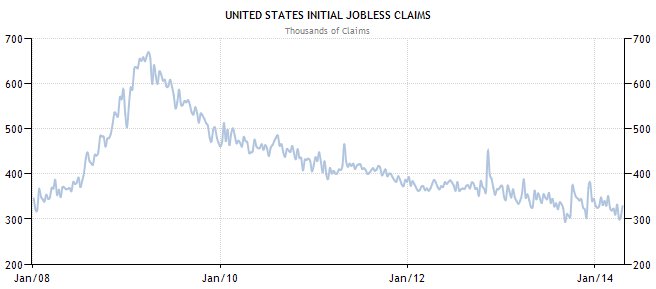 (source: tradingeconomics.com)
This stalls a couple weeks of impressive readings close to 300K. It's nothing alarming, as the trend has been positive sine 2009. A reading below 300K will likely impress (usd-positive), while a reading above 350K will likely cause concern (usd-negative)
Trader's might be impressed by the US durable goods data for March. The headline reading came in at 2.6%. The previous reading and forecast were 2.1%. The core reading, excluding transportation, came in at 2.0%. The previous was 0.1%, and the forecast was 0.6%.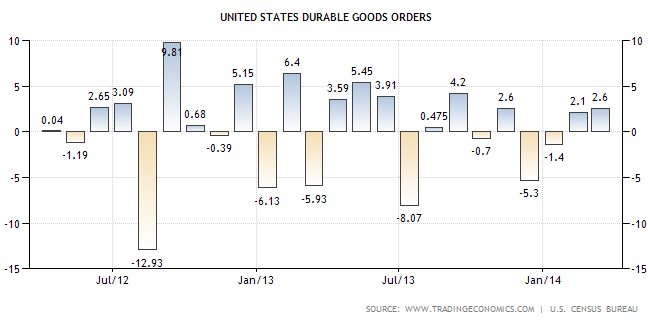 (source: tradingeconomics.com)

There is no clear trend seen in the historic chart of durable goods data, but it is a good sign to follow two months of losses in December and January, with gains in February and March. 
Looking at the USD/JPY chart, it looks like the market liked the durable goods data more than it was disappointed in the jobless claims data. The pair is poised to test 102.70. A break above that opens up the 103.75-104.12 highs.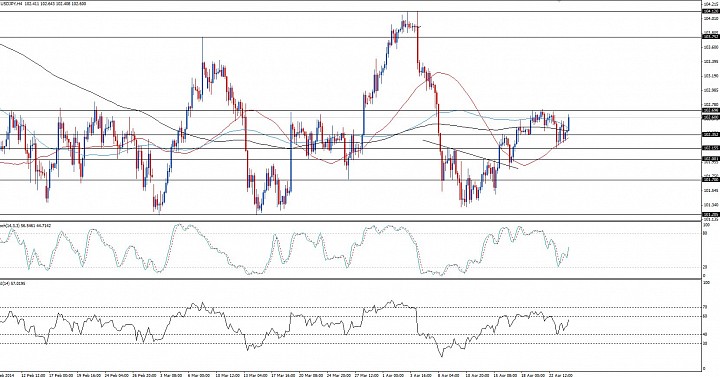 (usdjpy 4h chart, 4/24)