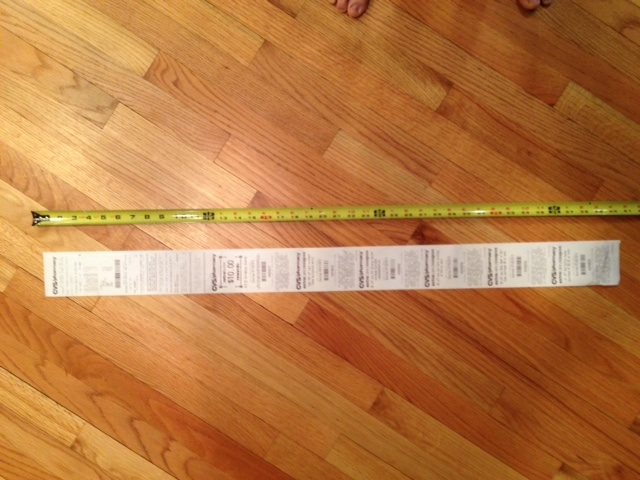 (Image Source: 
http://www.jamespreller.com
) 
If you ever shopped at CVS (NYSE:CVS) with your shopper's card, you are familiar with the 1-yard long receipt for purchasing one item. Many customers are complaining about the receipts, because we have nothing better to do, but CVS claims that printing coupons at the bottom of the receipts allows the coupons to be more accessible to consumers and it's better for the environment than having to print it from home.
So why the long receipts? Its good for business, if CVS sends offers to email, it goes into most people's spam folder and they many never open it. By printing offers at the bottom of the receipts there is a larger probability that shoppers will notice it and use it.
Unlike its rival Rite Aid (RAD) CVS stocks have been climbing. CVS has had a major increase in stock price since 2010 where the stock was trading at $30 per share. Today the stock is almost at $60 a share. CVS has seen a slight increase in earnings over the past three years, in 2010 it reported earnings of $3.43 billion and in 2012 it reported earnings of 3.87 billion.
Take a look: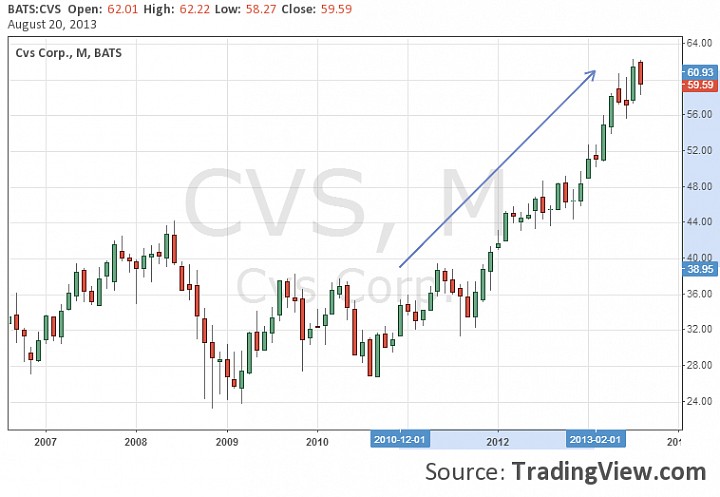 So whatever they are doing they probably should continue doing. Remember what happened to JCP.