The USD/JPY failed to cross the 102.70-75 pivot area this week, keeping it from opening up a bullish outlook toward the 103.75 and 104.12 highs.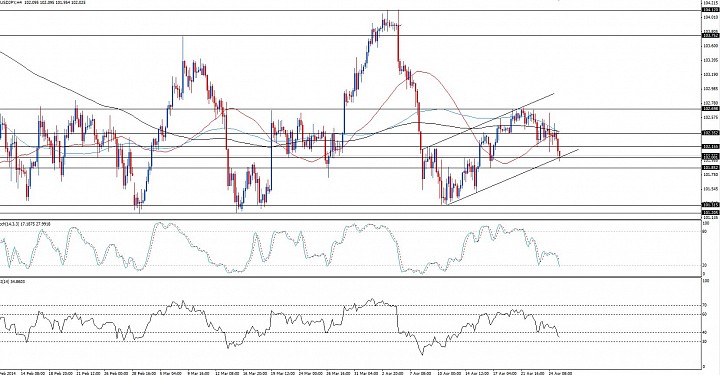 (usdjpy 4h chart, 4/25)
Bearish outlook:
If the market holds below 102 next week, there is downside toward 101.31, 101.20, and 100.75 (2014-low). This would be within a neutral-bearish scenario since the USD/JPY has been consolidating since the start of February, and was bearish in January. 
Bullish scenario: 
A hold above 102 and a return above 102.35 keeps the pressure on the 102.70 pivot. If that breaks, we are looking at the 103.75 resistance, and the 104.12, April-high. This bullish scenario can still be in the context of consolidation, but a break above 104.15 should open up the bullish continuation scenario, which first has to challenge the 105.42, 2014-high.