It appears the commodity markets love the smell of deflation in the morning. Once the negative CPI print hit, Gold, silver, crude, and copper all soared as the US Dollar tumbled, we presume on rate-hike probabilities dropping. Stocks could care less.
USD Index tumbled...
And Commodities jumped...

With Silver leading the way...
With bonds and stocks weaker...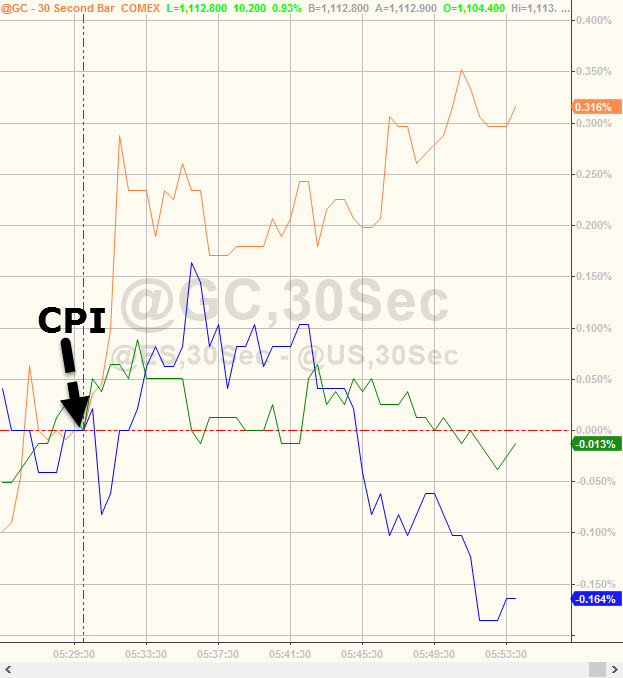 Charts: Bloomberg