American Airlines Group (AAL) is up an incredible 11.5% today on a convergence of news. The airline group got a big upgrade from Deutsche Bank analysts and United Airlines (UAL) reported solid June traffic numbers. The reason American Airlines surged the most was due to huge credit card deals that added to the benefits of the other news items. 
The airline estimates the following annual pre-tax income benefits:
'16 - $200 million
'17 - $550 million
'18 - $800 million
'19+ - modest improvements going forward
The deal involves an extension of the marketing arrangement with Citigroup (C) and a new co-branded card from Barclays (BCS) along with an exclusive partnership and direct relationship with MasterCard (MA).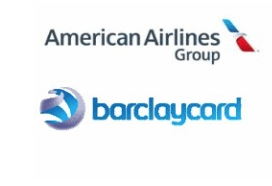 Note that the large legacy airline was only worth $18 billion and traded at about 6.5x forward EPS estimates before the start of trading today. Does this news not change the doubts over the industry?
Disclosure: Long AAL, UAL