Back in February, I purchased a stake in E.W. Scripps (SSP).  The pending (now completed) merger / spinoff of E.W. Scripps (SSP) and Journal Communications (JRN) created a unique special situation investment opportunity for investors who were aware of it. The two media companies merged and then instantly split up into two, more focused companies. 

The new SSP became the fifth largest independent broadcast media company in the U.S., with 34 TV stations and interestingly the same number of terrestrial radio stations.
As an added bonus Scripps will continue to run the world's oldest spelling competition the Scripps National Spelling Bee. OK the spelling bee isn't tremendously profitable, but it is interesting :).

The new Journal Media Group (JMG) owns the Milwaukee Journal Sentinel and a number of mid-size and community newspapers in fourteen markets.
The first article that brought this situation to my attention appeared in the excellent Clark Street Value Blog:
E.W. Scripps & Journal Media Group: Double Spin, Double Merger
http://clarkstreetvalue.blogspot.com/2015/02/ew-sc...
The piece concludes: "While there's not a ton of upside, there doesn't seem to be a lot of downside either considering both companies will be in a strong financial position compared to peers."
A second article on the merger subsequently appeared in Barron's:
A Winning Script for Scripps
E.W. Scripps' planned merger with Journal Communications could boost the value of the combined companies' broadcasting and newspaper operations.
http://online.barrons.com/articles/SB5136757811687...
There's two key points in the article. The first is that SSP at the time was cheap on a sum-of-the-parts basis:
"Scripps is trading at a 25% discount to its sum-of-the-parts value of $29, according to Michael Kupinski of Noble Financial. The next catalyst for a higher stock price could come on March 11, when shareholders vote on the deal...Kupinski's $29 value is based on 10.8 times his 2015-16 cash-flow estimates for the new Scripps, and a multiple of 4.3 for the newspaper spinoff. Scripps will pay $60 million in a special dividend when the deal closes."
While I'm always a sucker for SOTP valuations of stock, this next quote is my favorite part of the Barron's article:
"Scripps will also see growth from retransmission consent fees, or the fees paid by cable operators to carry a broadcaster's programming. Those fees are below the market rate for Scripps, because the company accepted lower fees in the past from cable operators in return for increased distribution of its former cable networks. Scripps is now renegotiating those contracts, which could send the fees soaring...Scripps has said it could reap fees of as much as $165 million this year, up from an estimated $55 million in 2014, assuming the merger goes through.
One advantage of writing about investing for as long as I have is while no two situations are exactly the same, they often rhyme. I was involved in a somewhat similar situation to this several years ago when I owned American Water Works Company (AWK). I think that probably goes down as my favorite investment of all-time. Not because it was my highest percentage return ever, it wasn't, but because it was such a cool, unusual special situation. It's a long story, but the short of it is that in the deal to bring AWK public its former private equity owners had to promise not to hike consumer rates for its services for several years. As a result, AWK screened terribly because its margins were much worse than similar companies. I bought in right before the rate hike moratorium was lifted and watched the company raise rates all over the place for the next couple of years, significantly outperforming the market and its competition. I suppose that I sort of went off on a tangent here, but if Scripps really will be able to significantly improve the fees that it gets from cable television operators in the future, that would be a similar really cool special situation.
Back to SSP.  Thus far purchasing it has been fairly profitable.  Since I bought in on 2/24/15 it has returned +15.5% versus a loss of 2.2% in the S&P 500.  That's alpha of 17% in less than two months.  I'll take that any day.  Alas, SSP is not as cheap today as it was pre-merger.  The part that is actually more interesting right now is the new Journal Media Group.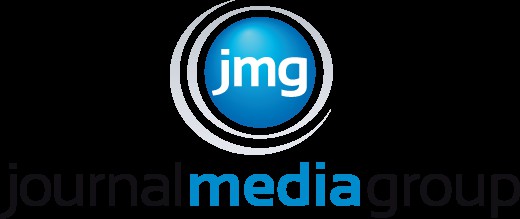 In a classic example of how spinoffs work, the much smaller, much less desirable business of JMG has been left for dead by investors who indiscriminately sold off the shares that they received after the spin-off was consummated last week.  On Thursday JMG's shares fell over 10%.  I'm hoping that the selloff in it continues next week.  Even if it doesn't shares have reached the level that they are starting to be very attractive.  While I am not wild about newspapers as a business, most stocks are a buy at the right price.  JMG is approaching it.
Clark Street published a great follow-up post on the JMG situation last week:
Journal Media Group: Quick Update
http://clarkstreetvalue.blogspot.com/2015/04/journ...
The gist of the article is that unlike many spinoffs that are loaded up with debt and pension liabilities, JRN is debt-free and trades for a very attractive 3.9 EV/EBITDA.
I currently have a smallish position in JMG from the recent spinoff.  I am considering adding to it in the near future, especially if the selloff continues.
Thanks for reading, commenting and recommending everyone.