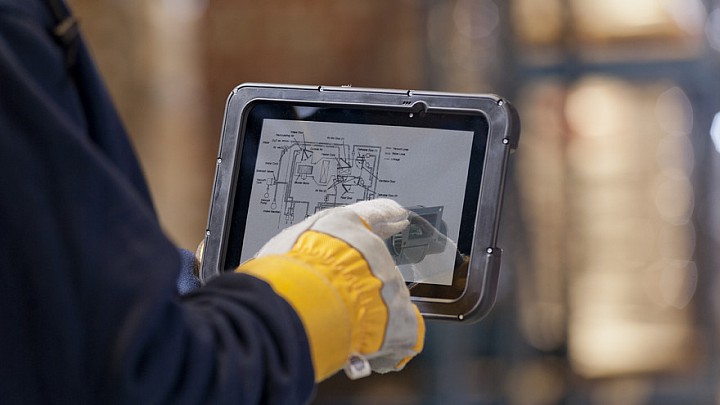 Apple Inc. is trying to dominate the office setting with the iPad Pro, but Zebra Technologies Corp. hopes more workers need a tougher tablet.
Zebra ZBRA, +4.67% plans to launch a fleet of rugged tablets Tuesday that run on Windows or Android, won't break if dropped from 6 feet in the air and remain operational when the user is wearing gloves or the device is doused with water. The company is going after a different type of enterprise customer with the ET50 and ET55 tablets, one whose employees are at the back end of operations, in warehouses with cement floors, on construction sites, operating forklifts and driving around in delivery trucks.
"The vast majority of our customers are not working in carpeted areas," said Mike Petersen, Zebra's head of mobile computing global marketing.
Zebra, which also offers a line of rugged smartphones and has been issuing tablets to the military for years, joins companies such as Apple AAPL, +3.10% Microsoft Corp. MSFT, +10.08% and Dell Inc. that are now targeting corporate customers with tablet computers amid a surge of tablets and two-in-one devices in the increasingly mobile workplace. Industry tracker IDC recently reported that 40% of tablet...
More