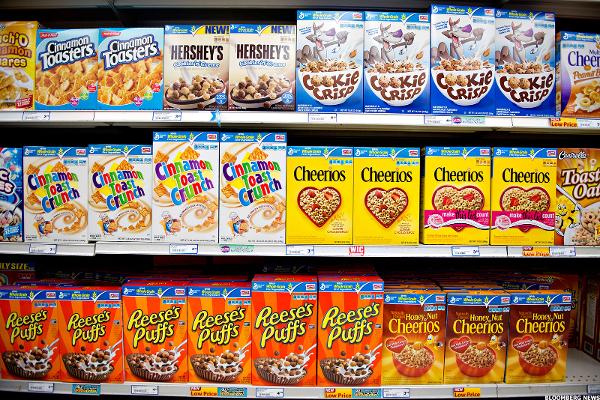 NEW YORK (TheStreet) -- Shares of General Mills (GIS) were declining in mid-afternoon trading on Wednesday as the Minneapolis-based food manufacturer said it expects to post fiscal 2017 first quarter earnings that are below the 69 cents per share it earned in the 2016 first quarter.
Wall Street is looking for fiscal 2017 first quarter earnings of 77 cents per share.
General Mills maintained its 2017 adjusted earnings growth of 6% to 8% and said it expects organic net sales to be flat or down 2% for the year.
The company forecasts fiscal 2017...
More