A recap of the points I have brought forward from my previous articles about the Mattel brand.
Explaining multi-tiered products in retail.
The reasons I believe Barbie will always have a place in shaping girls' futures.
We are close now.
Mattel's (NASDAQ:MAT) new future is approaching fast.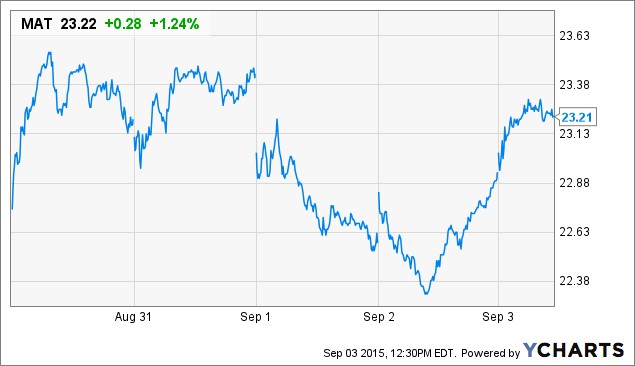 For those who have stuck with me since I first started writing about Mattel almost a year ago, I give my most heartfelt thanks. For the ones who couldn't take the pain of loss along the way, I understand, and I don't blame you for tapping out. And for the very small number of you that ridiculed me when I was in here doing the work that few others in this industry have the focus to tolerate, well... it's not too late to get your orders in. My thanks to everyone just the same. I love all my readers.
More