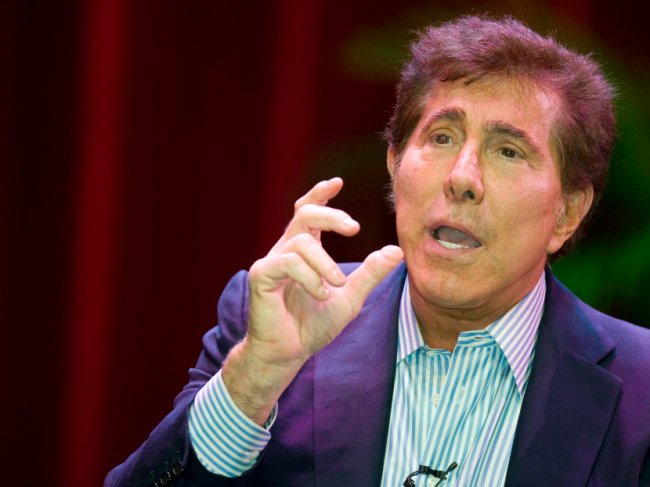 (AP Images)
Steve Wynn.
"In my 45 years of experience, I've never seen anything like this before," said Wynn Entertainment CEO Steve Wynn.
Wynn's "this" is Macau.
And what he's seeing is what happens when the Chinese government turns its back on your business.
Wynn made these comments on a conference call following another quarter of dismal earnings. His company's stock fell 7.5% as he spoke.
Angrily.
Wynn's third-quarter earnings missed analyst estimates of $1.03 billion in revenue, delivering $996.3 million. At the same time last year — while Macau's slowdown was also apparent — the casino hauled in $1.3 billion in revenue.
"The decline was the result of a 37.9% net-revenue decrease from our Macau operations and a 3.9% net-revenue decrease from our Las Vegas operations," said Wynn in its release statement.
To paint the picture even more clearly, in the first quarter of this year Wynn's Macau revenue fell 32% from the same time a year before.
In the second quarter, they fell 35% from the same time a year before.
This is...
More