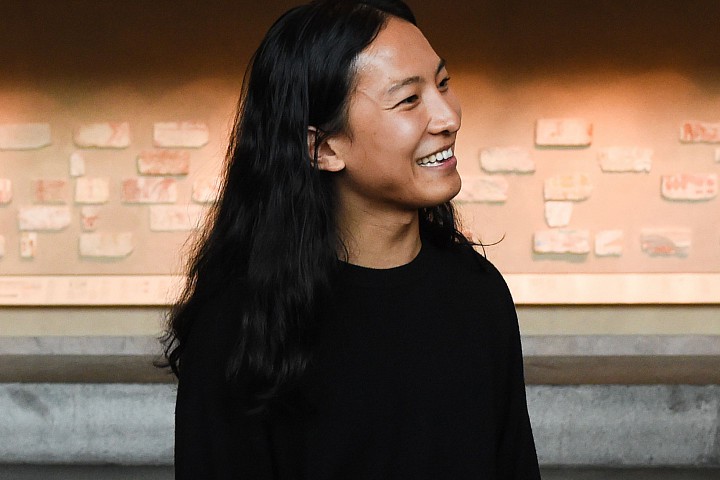 Alexander Wang's stand against fakes has paid off: the 32-year-old designer has been awarded $90 million USD in damages by the U.S. District Court for the Southern District of New York in his case against counterfeiters and cybersquatters. According to WWD, 459 different domain names for websites peddling fake Alexander Wang handbags, footwear, apparel, and accessories have been locked and transferred to Alexander Wang Inc. while the assets for each of the defendants have been frozen. Said Dennis Wang, chief principal officer of Alexander Wang Inc., in a statement:
The company takes its intellectual property rights very seriously. Protecting our brand requires maintaining constant vigilance on a global scale as well as taking proactive measures such as sending cease and desist orders directly to domestic and foreign counterfeiters as well as contacting web site servers that host counterfeit sites. The creativity and originality of our designs are the foundation upon which the company is based.

Since the launch of the brand in 2005, we have collectively devoted an incalculable amount of resources — time, money, and hard work — toward creating a trademark that is distinctive and uniquely our own. I am very pleased that the court recognized this and decided in our favor.
Sadly, however, Wang and co. may never collect the $90 million USD they've been awarded: domain names like those that were seized are often near-impossible to trace. According to a spokesman, "The court system regularly awards very large amounts for the symbolic significance, as a means of deterring other individuals and parties. In other words, Alexander Wang is unlikely to receive $90 million."
PHOTOGRAPHER BFA/REX/SHUTTERSTOCK