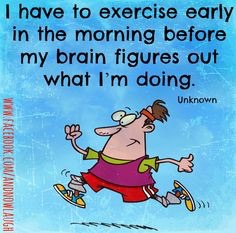 Exercising is definitely a must in sedentary societies such as the one we live in; obesity is only one of the issues that the country is facing now: we also have to worry about other diseases such as diabetes, high blood pressure which can also be related to poor eating habits and lack of physical activity. No wonder we are invaded by gyms that open new businesses all year round!
Going to the gym to keep oneself healthy and in good shape is an excellent way to take care of one's body and mind as well, nevertheless, there are a few alternatives to paying for gym memberships in order to maintain an awesome figure and most importantly, to be healthy inwardly.
If you love going to the gym then that's great! We all have our preferences so go for it but just be mindful of this: DON'T WASTE YOUR MONEY IF YOU'RE NOT GOING TO CHANGE YOUR EATING HABITS. Let's be honest: it doesn't matter if you're the kind of person that can eat junk food and never gain any weight because one way or another, your health will suffer the consequences of your eating patterns some day. Ok, so what was my point? Oh yes! Make sure you change your diet if you're planning on losing weight because you can pay money to use a treadmill or lifting equipment as much as you want but if you don't change the way you eat, chances are you'll only lose a little weight, if none. What does that imply? It implies that the money you're spending every month to get results will be thrown off the window...
Now, if you're the kind of person who doesn't live by a gym but goes to one anyway, there are other options to consider: you can jog outside when the weather is nice and use exercise DVD'S or fitness equipment in the comfort of your home on rainy days and during winter as well. Nowadays you can find any type of workout DVD'S or videos on YouTube: Pilates, cardio, aerobics, indoor walking or jogging, weight lifting and so much more! You can even ask a friend or family member (that actually does the exercises instead of talking and distracting you from reaching your goals) to join you from time to time to spicy things up a little!