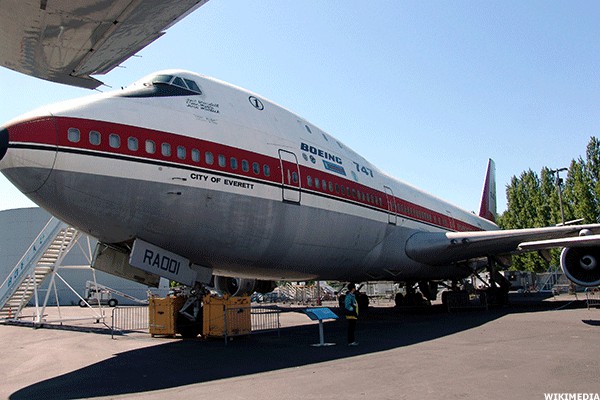 NEW YORK (TheStreet) -- The list price for Boeing's (BA) commercial airplanes are staying at the same prices that was listed in 2015, as the company struggles with sluggish sales, CNBC's Phil LeBeau reported on "Closing Bell" on Tuesday afternoon.
In the past, Boeing held prices steady in 2001 and 2009 when sales were slowing and rumors of a recession picked up, LeBeau said. This year's pricing story seems to be the same.
So far this year, Boeing has sold 335 airplanes, compared to last...
More