After a ferocious rally over the last 2 weeks, is it time for the EUR/AUD to catch its breath, or even retrace?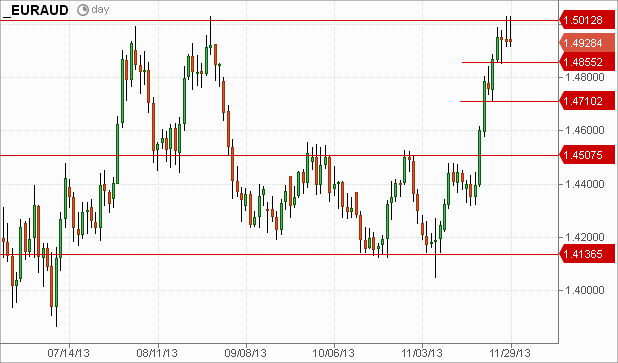 The 1.50 level is an important barrier.

Not only is it a psychologically important whole number, it was also a level where previous rallies in the pair turned back on 2 previous occasions (in early August and in late August).
If we do wind up having a correction here, some levels to the downside could be 1.4850 and 1.4710.