Healthy trend is increasing in importance in today's market with no exception for the fast food industry. McDonalds has been focusing on its healthy food products for years. Now it is Burger King's turn.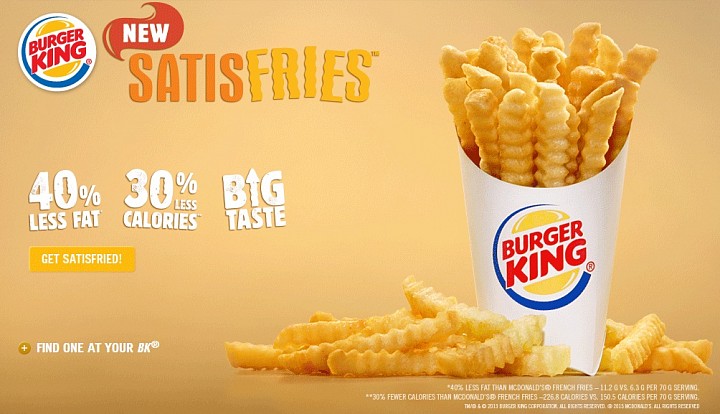 Image Source: bk.com
On Tuesday Burger King launches its new innovative low-cal, low-fat french fries, "Satisfries" in all North America locations. The new fries have 30% less fat and 20% fewer calories than its current fries, and have 40% less fat and 30% fewer calories than McDonald's fries. A small serving of BK's Satisfries weighs in at 270 calories and 11 grams of fat vs. 340 calories and 15 grams of fat for a small serving of its classic fries.
This new crinkle-cut fries, like old-fashioned fries, is sold in addition to original fries. The selling price will cost 20-30 cents more per serving, but the price will stay the same for Kids Meals.
Start getting hungry? :)