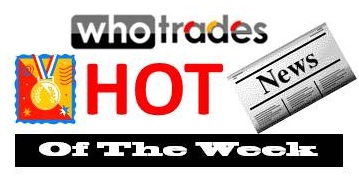 Economy:
- Seems like Labor market is improving
- Consumer Sentiment strongest in 5 months

- Personal Savings Rate Drop, Durable Goods Orders Spike

- Mortgage rates a hurdle for new home sales

- Canada's GDP beats economists expectations

Markets, Forex & Gold:
- Chart: Main Stockmarket Indices in 2013
- Chart: Emerging Market Currenices Have A Tough Year

- Will Gold continue to face Volatility in 2014?

- Gold-hungry traders tap Indians living abroad

What's New?
- Apple will sell iPhones through China Mobile. At last!

- Acquisition of Midstream Business Lifts Eagle Rock Shares

- AT&T Will Begin Reporting Data Requests From The Government

In Focus:
- If Cadillac Keeps Growing Like This, It'll Be America's Bestselling Luxury Car
- Amazon offered customers $20 gift cards

- The Corporate Keep-My-Data-Out-of-the-U.S. Clause

- Rating of Model S was reaffirmed for the 2014 model year

- Tiffany Losses Court Case and Cuts Earnings Outlook