Ford Moter was the first stock I ever bought, I got in at around $2 bucks in the nadir of the Great Recession. This investment was the springboard for a fascination and love for the financial markets that has never left me. It is also the reason for my focus on the business cycle - I know how incredibly profitable if can be if you time a recession correctly.  
For the last 5 years, ford has been a dud.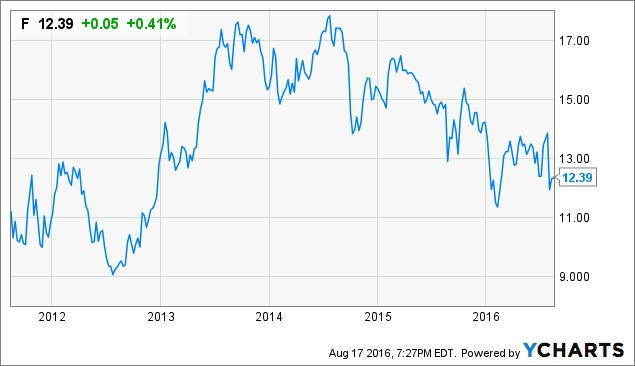 But the stock is still worth holding for its almost 5% dividend. 
It is not the safest dividend in the market, but the company has managed to increase it for 3 consecutive years, even as the stock prices goes down.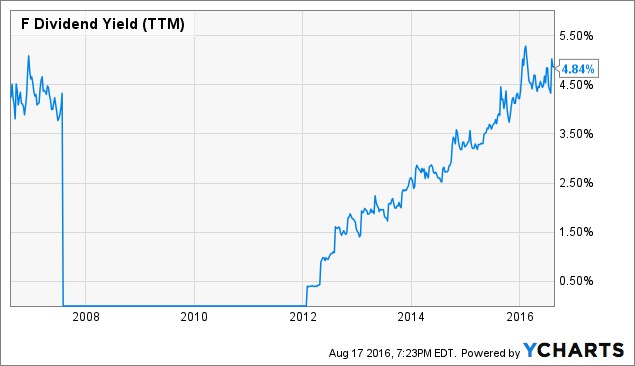 Payout ratio
This is a little bit high in my opinion. The auto industry is seeing a technology race with self-driving cars and electric cars and R&D expenditure is needed to keep up with the competition.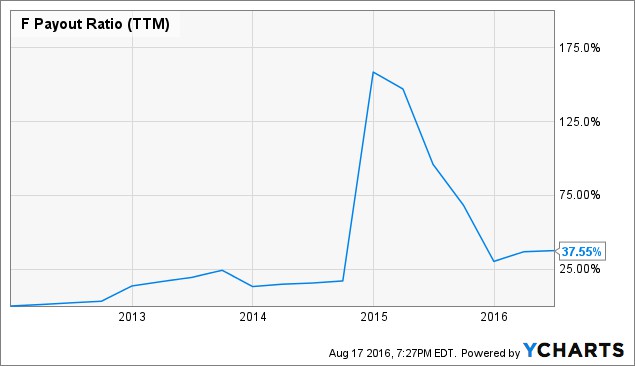 ---
Conclusion
Overall, Ford is a great low volatility dividend growth pick, that can be bought on margin. The main risk here is the business cycle. Investors who are interested in Ford should also consider the leveraged UBS Etracs high dividend low volatility ETN. Ford is a major component and the fund offers a yield of almost 9%.