The major averages booked solid gains yesterday.
The Nasdaq 100 hit a 15-year high.
The Russell 2000 small-cap index closed up +2.1%.
Locally, we had a solid breakout yesterday in TDG.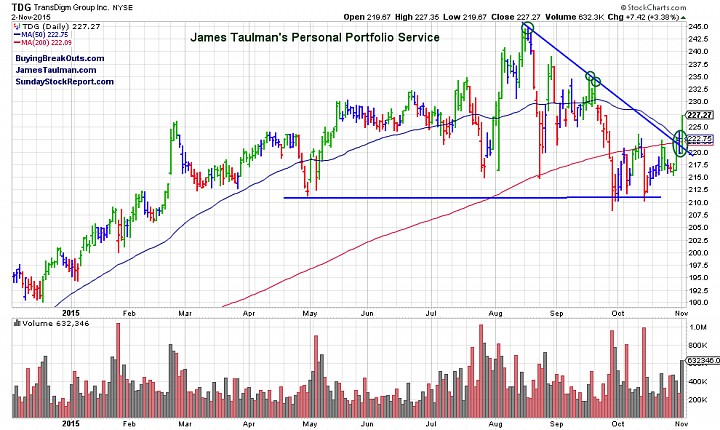 Shares blasted above the downward trendline with a +59% increase in volume.
ZTS also broke out, yet volume lacked conviction as it was below average.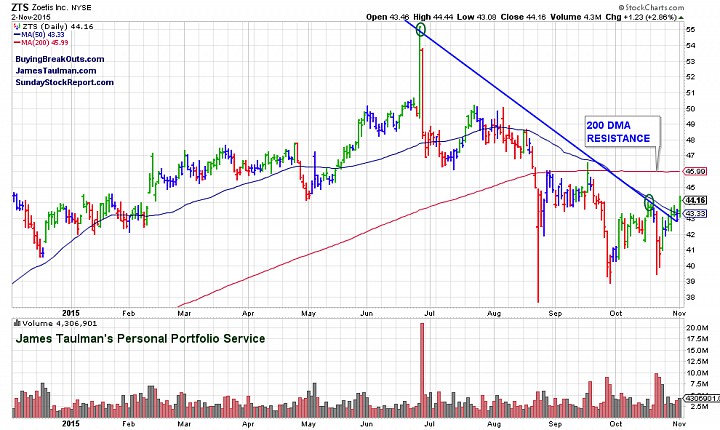 We had four TrendLine BreakOuts last week.
Two, so far this week.
I am adding three more of these Trendline SetUps, as we are calling them, in this morning's report.
See the section below – "TrendLine Set Ups for Tuesday"
I will continue screening for potential LONGS or SHORTS as I do several times a day.
As I have continuously said - "If I feel real good about getting into anything, I will let you know via email."
Any questions or concerns, please reply to this email me as I would be glad to assist you.