Hedge funds and other large speculators are betting on dollar weakness for the first time in almost two years.
Positions that benefit from losses by the U.S. currency exceeded those that benefit from from a rally by a net 21,567 contracts in the week ended April 19, a report from the Commodity Futures Trading Commission showed Friday. That's the first time since July 2014 that the data haven't shown net long positions for the dollar versus eight other major currencies.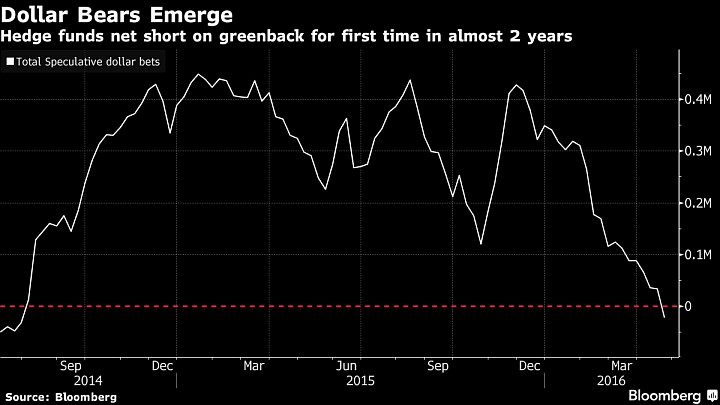 Buying the dollar was the winning trade for the past two years as the Federal Reserve moved toward higher interest rates while aggressive quantitative easing in Europe and Japan along with a...
More