According to the Weekly Natural Gas Storage Report by the U.S. Energy Information Administration the amount of working nat gas in storage has grown this week by 65 billion cubic feet (Bcf). The report states there is a total of 3,006 Bcf in storage. This is a decrease of about 7.7% from a year ago, it is, however, 1.5% higher than the 5-year average.  

Natural gas storage moves in a cyclical pattern. With lower storage in the cooler months and higher storage in the warmer months. At 10:31 nat gas prices were up 1.68%.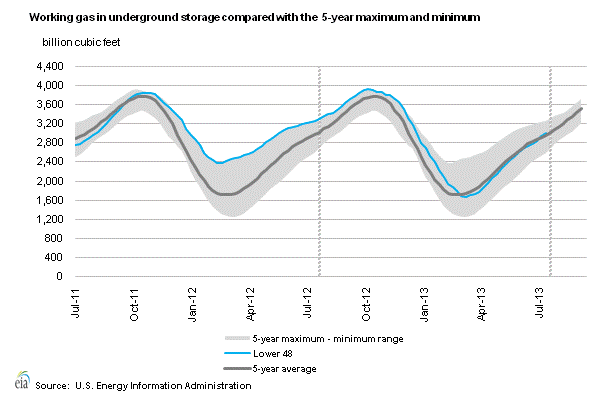 What does this mean? Continued increase in natural gas storage is good for U.S energy independence. In addition, it can help fuel a transition from gasoline engines to nat gas engines. Read my previous article on this topic.