The S&P500 surprised me earlier in July when it continued to make new historic highs. I had pegged it to remain in consolidation below the 2015 high at 2134. 

SPX Daily Chart 8/3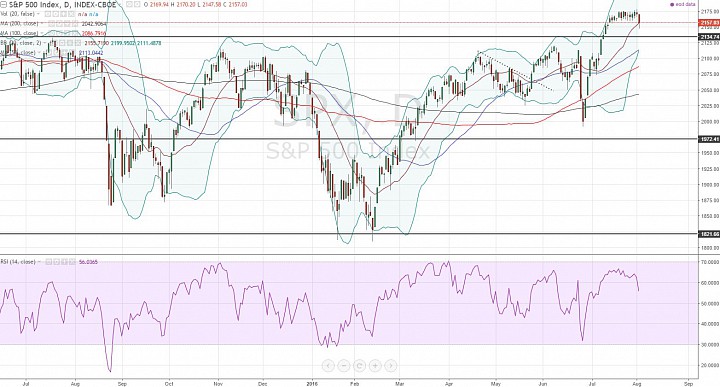 (click to enlarge)

Mini-top:
- The daily chart shows that price came up to about 2175 before stalling.
- Price has stalled here for a couple of weeks now. 
- During the 8/2 session, price fell below the recent range support around 2158.50. 
- This dip put in a price top and signals a period of consolidation ahead. 

Warning against chasing:
- I think a pending period of consolidation in the market warns us against chasing the bullish surges we saw when earnings came out this week for companies such as ETSY, and AMKR.
-  Let's see what happens today. If the S&P500 remains under 2160 and falls below 2150, we will have further evidence that a top around 2175 has been set for the short to medium-term.