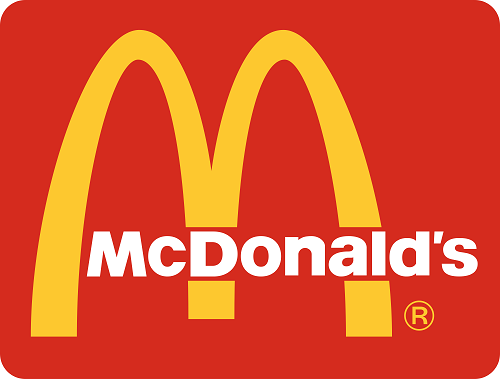 Although the stock closed down a small amount, earlier today McDonald's (MCD) was trading at a new all-time high of $104.93, thanks to an upgrade from Cleveland Research. This follows an upgrade yesterday from SunTrust. 
The rise is essentially the consequence of analysts being bearish earlier in the year over McDonald's growth prospects. Although the company is consistently profitable, it was perceived as being "Uncool" with the younger, healthier generation of customers. Starbucks Coffee (SBUX) has also stolen some of the company's spotlight now that their market cap is closing in on being as large as the world's largest fast food company.
McDonald's closed at $102.82, down 56 cents on the day. Starbucks closed down $1.34 to $58.82/share.