Brightcove provides a cloud-based solution for the video publishing and video advertising. The company is growing 12% each year, however operating metrics have a curious multidirectional trends. Brightcove's stock price increased more than 50% from November 2014 to February 2015 and then dropped down back to $5.40.
<!== INSTRUMENT %% %1440% ==!>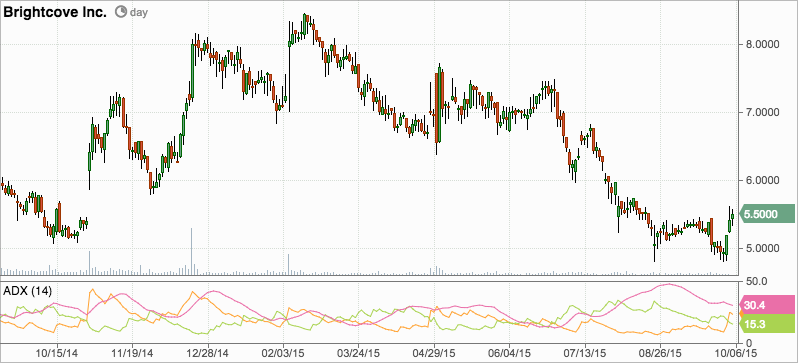 Number of customers is declining. The company had 6,367 clients as of December 2012 and 5,770 clients as of December 2014. Moreover this trend is going on - the company had around 5,404 customers as of June 2015.
Average revenue per account (unit). As I have already mentioned above, the company is growing. Brightcove's revenue grew up from $88M in 2012 to $129M. Around 95% of revenue comes from the subscription and support services. So ARPA is growing showing a really high growth rate: 3-y CAGR is around 16%.
The company is reducing the marketing expenses as % of revenue: in 2012 Brightcove spent around 44% of revenue for the marketing purposes, in 2014 the company spent around 37%.
However, even if the company will continue to reduce the number of customers by 4% each year and keep other metrics trend, the business will become cash positive in 2016 (conservative scenario). In Q2 results the company announced the revenue increase, therefore I think that company will keep this trend during the whole 2015 fiscal year. 
You can check my DCF model of Brightcove (with financial, operating metrics and stock price forecast).