Steve Cohen built a strong reputation and personal fortune for himself while managing hedge fund S.A.C Capital Advisors from 1992 until early 2014, when the fund was converted into the family office Point72 Asset Management. Even though Cohen no longer manages outside money, given his strong track record, his stock picks are still carefully monitored. While many other investors were exhibiting caution during the brutal third quarter, Cohen was aggressive, opening 300 new positions and adding a net 41 stocks to his firm's equity portfolio. In this article we'll look at five of the stocks that Cohen was buying the most during the third quarter and judge the factors that may have prompted his purchases.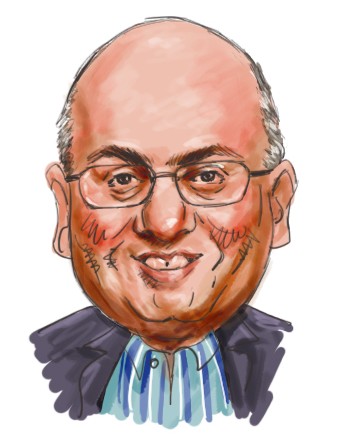 We'll start with Lululemon Athletica inc. (NASDAQ:LULU), the Canadian yoga apparel company which was enjoying a solid year until early September, when its second quarter results heavily disappointed investors. Shares plunged by 16% on September 10 despite an earnings beat, and drifted down by another 5% over the rest of September, which may have given Cohen a purchase price he liked, as he bought 2.85 million shares during the quarter, adding them to a holding that had previously contained just 35,000 shares. The purchase elevated Lululemon Athletica inc. (NASDAQ:LULU) to the fourth-most valuable long position in Cohen's equity portfolio, worth over $146 million. Cohen isn't alone in his feelings about the stock; both Citigroup Inc (NYSE:C) and MKM Partners recently ranked Lululemon as a top retail stock to buy. It ranked as Citi's top retail pick, while MKM Partners put a $69 price target on the stock, which suggests 50% upside potential. 12.60% of Lululemon Athletica inc. (NASDAQ:LULU)'s shares were held by the investors in our database at the end of the third quarter.
Eli Lilly and Co (NYSE:LLY) was the largest new long position added to Cohen's portfolio in the third quarter, comprising 1.47 million shares worth $123 million. Shares are up by 25% this year, but are down slightly in the fourth quarter, having fallen by...
More