According to SIMON MAIERHOFER research:
Based on this analogy, we anticipated the sharp summer drop, followed by weeks of sideways trading and a break (or minimally test) of the initial August panic low (1,867 for the S&P). While a break of the initial August panic low was preferred, a test of that low was the minimum requirement.
We milked this "script" for what it's worth and got everything including the recent test of the August panic low (the S&P dropped to 1,872 on Sept. 29). But will there be another low?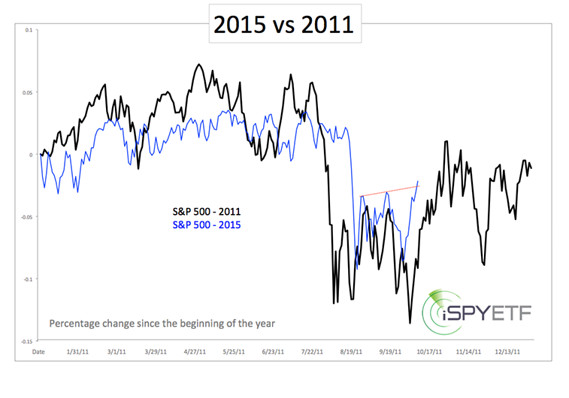 The chart below plots the S&P 500 against  liquidity indicators. Here are two developments worth noting:
The Aug. 28 and Sept. 17 highs (red circles) triggered a lot of selling.
The current rally pushed the S&P above price (and liquidity) resistance. Sellers have not (yet?) stepped in, but buyers have stepped up.