Being smack in the middle can be hard. And maybe when it comes to stocks in the middle, the S&P 400 midcap index doesn't get as much attention as its large- and small-cap counterparts, the S&P 500 and the Russell 2000.
But on Tuesday, the midcap index hit an all-time high, having already seen a 13 percent rise this year, and could see further upside due to several fundamental and technical forces.
"This is a great sector; it's the overlooked middle child," Eddy Elfenbein, editor of the Crossing Wall Street blog, said Tuesday on "Trading Nation." He said that recent uber-low market volatility has encouraged investors to venture into "riskier sectors of the market."
This, in Elfenbein's eyes, has driven investors into high-yield bonds and, now, midcaps.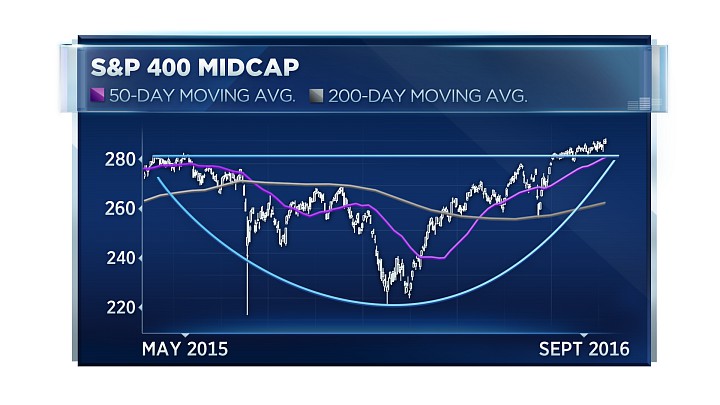 "That's why...
More