It would not be a day without my usual apple leaks so here we go. 
New picture of the screens of the new iPhone 5C and 5S have surfaced, here they are: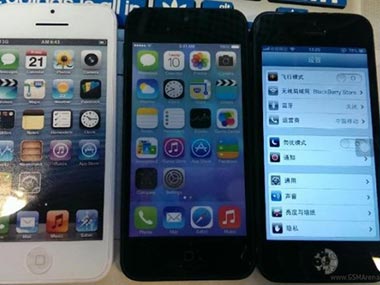 (Image Source: FirstPost Technology) 
iPhone 5C on the left, 5S on the center, and the iPhone 5 on the right.
The cheap iPhone 5C is not expected to be so cheap, it might cost between $400 and $500. 
Apple's stock is down a bit today trading at $505.13 a share.