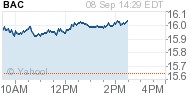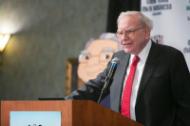 NEW YORK (Reuters) - Warren Buffett, the billionaire chief executive officer and chairman of Berkshire Hathaway (BRKa.N), told CNBC on Tuesday that he added to his share stake in International Business Machines Corp (IBM.N) in the third quarter.
"We bought it in the first quarter, and normally I wouldn't tell you this, but we bought some in the third quarter," Buffett told the cable television network.
Buffett's Berkshire owned a more than 8 percent stake in IBM as of June 30. IBM shares have slumped nearly 12 percent so far in the third quarter through last Friday during broad stock market volatility.
Buffett also said that the U.S. economy was not...
More