Could there finally be a way to prevent muscle cramps?
As long as people have played sports, unexpected muscle cramps have been an Achilles' heel for everyone from aspiring Olympians to weekend warriors.
For decades physicians and other experts in sports medicine have theorized that a cramp was the result of a muscle that was dehydrated, or starved of electrolytes, or suffering tears in its micro-fibers and cell membranes. These caused pain and spasms that could only be alleviated with water and electrolytes, conventional wisdom held.
Now, more experts are beginning to believe we may have been thinking wrongly about cramps all along. A shot of spicy liquid—think wasabi or hot chilies—may be a far more effective treatment than an energy drink or a banana. All it took was a Nobel Prize winner experiencing some untimely cramps while sea kayaking a decade ago for people to begin to understand that the causes of muscle cramps may not have much to do with muscles at all.
"The primary origin of the cramp is the nerve, not the muscle," said Rod MacKinnon, the kayaker and Nobel Prize winning scientist who studies molecular neurobiology and biophysics at Rockefeller University and has led the new thinking on cramps.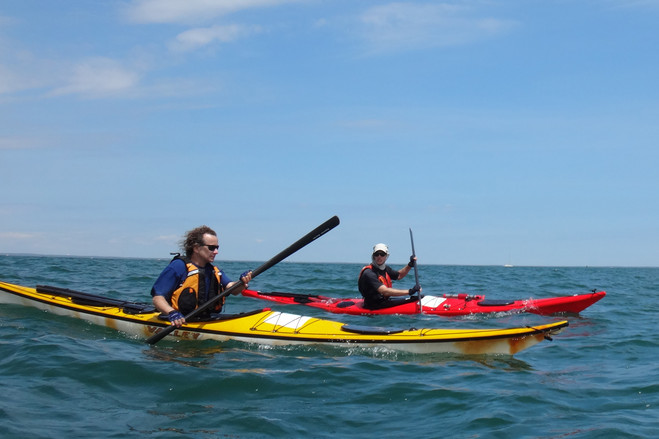 With the Olympics scheduled to begin in Rio in a little more than three weeks, the new understanding of cramps couldn't be more timely. Athletes spend four years training for their moment at the Olympics, and few things are more frustrating than a freak event like a cramp that can wipe out years of preparation.
Paula Radcliffe, still the world record holder in the marathon, famously cramped up at the Athens Olympics in 2004 and failed to finish the race. Earlier this month, tennis player Madison Keys experienced cramps during the third set of her fourth round match at Wimbledon and lost to Simona Halep.
While both Ms. Radcliffe's and Ms. Keys's muscles were indeed taxed, that doesn't necessarily explain why they experienced the pain we associate with cramps. If muscles cramp simply because they are weary and poorly nourished, why do our muscles cramp when we are lying in bed doing nothing? Why would an elite triathlete like Craig Alexander, a former Ironman world champion, occasionally suffer from leg cramps in the first minutes of a race, when he was fully hydrated and the opposite of exhausted?
"You feel so helpless when it...
More