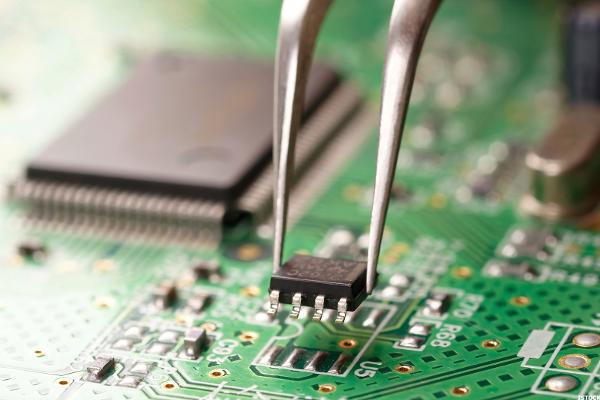 Semiconductor stocks have assumed a leadership role in the economy, which is why you should keep an eye on Broadcom (AVGO) Intel (INTC) , Qualcomm (QCOM) , Micron (MU) and Skyworks (SWKS) , whose products are found in so many parts of our daily life.
These companies are key components of the PHLX Semiconductor Index, known as the SOX. Their strength suggests there may be underlying strength to the global economy on renewed demand for semiconductor components.
The SOX peaked at 1,362.10 in March 2000, then the Y2K-induced tech bubble popped. The components may have changed, but the SOX is at its highest levels since October 2000.
Here's the weekly chart for the SOX.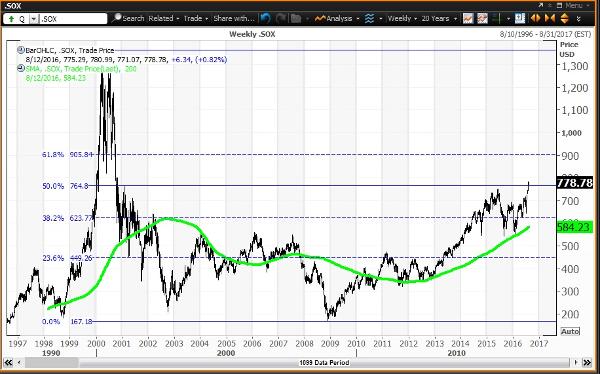 Courtesy of MetaStock Xenith
The weekly chart for the SOX shows the Fibonacci Retracement levels from the March 2000 high of 1,362.10 to the November 2008 low of 167.55. Note that once the SOX rebound and failed at its 23.6% retracement of 449.26 between the week of Jan. 17, 2001 and the...
More