Tesla Motors Inc (NASDAQ:TSLA) is scheduled to release its next earnings report on Wednesday after closing bell, and consensus estimates suggest losses of 60 cents per share and $1.16 billion in revenue. The EV manufacturer has set pretty high delivery targets for itself in the second half of this year and stands a good change at missing delivery expectations in the June quarter.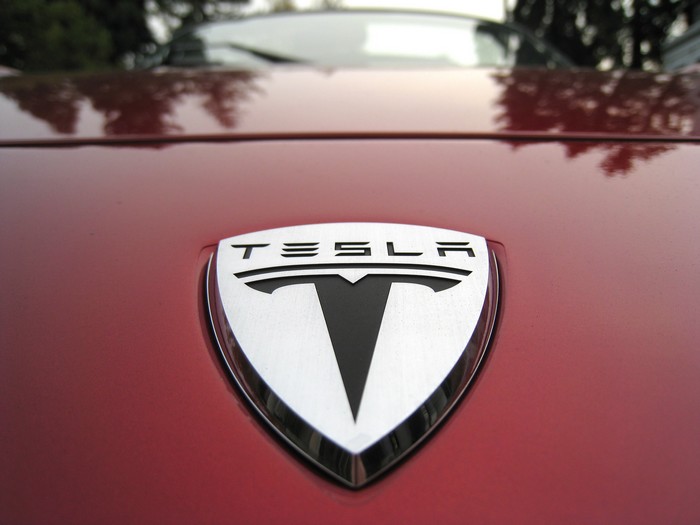 Sell-side analysts see a sharp correction ahead for Tesla shares, and tomorrow's earnings report could be a negative catalyst for the stock. Looking back at stock price movement of Apple Inc. (NASDAQ:AAPL) and other Wall Street favorites following their June quarter reports also suggests that Tesla shares will decline following tomorrow's report.
UBS downgrades Tesla
UBS AG (NYSE:UBS) analyst Colin Langan is now firmly in the bear camp on Tesla. He downgraded Tesla to Sell and set a price target that's about 20% below where the automaker's shares are trading right now. He cited two main reasons for his downgrade: valuation and energy storage expectations.
According to Langan, Tesla's current share price suggests that the company delivers 1.565 million vehicles a year and hits earnings of $46 a share in a relatively short time span. You may recall that CEO Elon Musk said they will be producing "a few million" vehicles by 2025.
Langan sees this as...
More