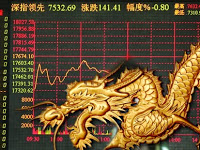 Investors are returning to the largest Chinese exchange-traded fund in the U.S. at the fastest pace in almost two years on signs a government stimulus program will support growth in the world's second-largest economy. 
The iShares China Large-Cap ETF has attracted a net $518 million in August, putting it on track for the biggest monthly inflow since $1.34 billion was added in December 2012. The ETF, which has Tencent Holdings Ltd. and China Mobile Ltd. among its 25 stocks, reached an 18-month high on Aug. 13 after rallying 26 percent from a March low.
I think uptrend in China stocks will continue. Don't you agree?