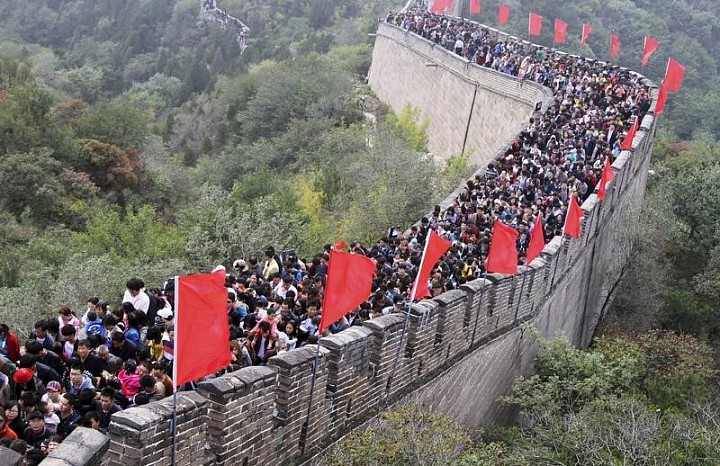 BEIJING (Reuters) - China is ramping up support for tourism, creating investment funds and building tourist attractions from camp grounds to theme parks in a bid to lift spending in its softening economy.
Helped by a fast-expanding middle class, tourism has emerged as a prospective new driver in China's economy, with the government aiming to double leisure spending to 5.5 trillion yuan ($886 billion) by 2020 from 2013.
Ten new ports for cruise ships will be constructed by 2020 and...
More